Enjoy this moment, Troy. Really. Enjoy it. Stick around, I'll remind you why.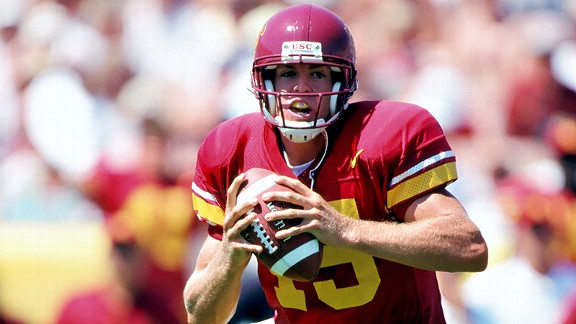 As a freshman some terrifying 13 years ago (fuuuck), I remember going 6-6 and losing by a total of less than 30 points. I remember thinking we might be good. That we might have some good years.
I remember my sophomore year meeting Pete Carroll on the Row. I asked him how we looked. He sounded the same way he sounded when he won the Super Bowl. Like Uncle Pete. I remember thinking that I'd love to play for a guy like that. I remember wondering if he was right.
I remember taking a piss at the Orange Bowl after Iowa ran back the kickoff for a touchdown. I remember the overweight Iowa fan who made some mention of So Cal plus some vaguely homophobic slur. I remember telling him to meet me at half-time because it was going to get pretty shitty. Storm's coming, homeboy.
I remember by the time I was back at my seat, we were figuring out new ways to embarrass the weak ass Big Ten. The dude never met me back at the bathroom. I assumed he had left early with the rest of the Hawkeyes.
I remember most of my time since then was realizing how bad the Big Ten is, at least where Troy is concerned. Penn State. Whack.
Michigan. Hail to the victors must be a song about us.
Illinois, oh yeah we played you too. Kinda forget for a second. JUICE WILLIAMS!
Ohio State, it was close at the Horseshoe when our quarterback was a freshman. It was embarrassing when you came to visit.
I'm probably forgetting a Big Ten team. Probably because they are mostly forgettable teams.
I remember spanking top ranked Auburn on the road. I remember spanking Oklahoma. I remember spanking Arkansas worse than any team every spanked them in their stadium a year after spanking them harder than any team ever spanked them in history. I remember that Arkansas team won their division in the SEC, don't let them tell you that team with Run DMC was weak.
And then I remember the flood. The deluge of total and utter bullshit around sanctions. The shit we thought wouldn't stick because the evidence pointed to a hard-to-prove infraction and then suddenly the punishment was indicative of far worse. A seemingly "failure to monitor" type penalty went full blown "lack of institutional control" and we got slapped with a hard backhand.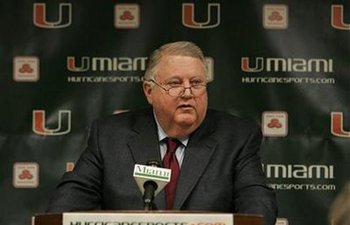 I remember wondering how the now dead guy from Miami made the ruling and didn't live to see his school barely wrist-slapped for buying drugs, hookers and abortions for their players.
I also remember all the articles of our demise. I remember that even with four coaches, 30 less players and a nation of haters, we won ten games two times. Most our conference wish they won ten games two times in the last thirty years.
UCLA went 29-24 since we got sanctioned. USC went 35-17. Where was the structure fire? There's been a few bumps, namely a couple losses to UCLA that in a way are great because it's been a long time since I gave a shit about playing them. For all their hype, we still put them in a position to take a sloppy seconds trip to the Pac-12 Title Game and after they lost, enjoyed them petitioning the NCAA to give them a bowl berth despite being 6-7 only to lose the bowl game and finish 6-8, the worst team ever to play in a bowl. UCLA is the gift that keeps on giving. Can't wait to see how they handle the pressure of people not thinking they suck.
I mean, for all the images of Matt Barkley getting knocked out of a game on a blindside sack, I pretty much can't get past the 50-0 game that happened. A couple wins doesn't erase that. Just like the John David Booty loss to UCLA was such a point of pride, but history forgets in a month we just came back and won another Rose Bowl in their stadium. Well, it's kind of our stadium. Our oddly located one.
But let's talk about what happened here during sanctions, our making lemonade out of lemons and pouring vodka into it. Well, bourbon for me, but you know…
I remember coming into prominence. I remember this stupid blog becoming a t-shirt empire. I remember hosting two pep rallies at Galen. I remember the high fives at the Coli, the shouts of "BEARFIGHTER" and the shots of bourbon offered by fellow Trojans.
They never did sanction the endzone. If a 7-5 record is sanctioning the endzone, Colorado should be excommunicated from having a football team.
In a time where UCLA ran no less than three ads proclaiming we were dead, we dealt them their worst defeat since electric lightbulbs and frankly had a better record then them in each year we were sanctioned or on probation. Sure, they have gotten back into the fray and I am for that.
But let's keep it realer than a fart in an elevator. If UCLA had gotten sanctioned in the same manner, you think they'd go 35-17? I think they'd have had between 35 and 17 people showing up to watch them lose.
The sanctions are over, but we'll still be short scholarships for now. And that's fine. It's fine because UCLA is getting a brief moment in the sun and using it to unveil new uniforms called "LA Steel." They are draining the ocean from their basketball gym and they get their shot. They earned it, I guess?
Now we have Sark. That was Pete's guy. The guy Mike Garrett cock-blocked while he was making things worse with the NCAA (even though they never had a real case and pretty soon those files will be unsealed, FEELS GREAT CAN'T WAIT). He's upgrading the offense. He's recruiting like an animal. We don't have distractions in Kiffin, sanctions or frankly, Coach O. We're just gonna play football and that's pretty fun.
We get to enjoy revving up the war machine again. When you are on top for a decade, you let it get stale. You all read this, you all made me a cult figure at my college because it was pretty crazy how hard the NCAA came for us. But, four years later, who would you rather bet on? USC or the NCAA.
Hate to break it to you, but we pretty much won. Yeah, they need to bleed out. Yeah, they need to make changes and call them progress. Whatever. You hit like a toddler, NCAA. You barely bruised the apple.
The NCAA is so soft they literally acknowledge the championship we "gave up." Why? Because they list co-champs all over their own website and since the AP never took our title away, it never got taken away. The people who took our title away literally acknowledge they were unable to take our title away.
#ARROGANT
So, here's what's going to happen as we climb back to prominence some time in the next five years, as we have in just about every decade since we created football (and don't say the 1990s were hell, we won a Rose Bowl and that's more than basically our whole conference has done ever).
We're going to get our depth back.
There was a time where we'd offer full rides to players we didn't necessarily want, but our rivals did. Mainly this was just to fuck them over. With no limits on offers again, this has started again. It is a vicious cycle for the Oregons and UCLAs and ASUs and Stanfords. We can offer to players we need less than they do and elite high school guys want to prove they can do it. Deep down, they know who puts the most players in the NFL (facts!) and how little our conference wins anything outside of Troy.
I mean, the last time anyone in our conference won a national title that wasn't USC was in 1991. I was 9. I had never been to California before.
We're the only relevant conversation in west coast football and while living in Portland has softened me to the Ducks, it's also exposed me to the mentality of expecting the wheels to come off. You walk around Portland the day after the Ducks lose, it's not anger. It's not shock. It's a feeling of "I saw this coming" and I had to move here to understand. How depressing is that!
That's why Arrogant Nation is still better than bacon (kind of). It's not just that we're on top the most. It's the fact we're good at being on top when we're there. And everyone knows when we aren't on top, we'll just get back there again. It isn't fair. Blame the NCAA for that. They sure did their best to slow us down for a hot minute to the tune of 35-17. #rough
Enjoy right now.
Enjoy right now because we're far from back, but we're only heading that direction again. Anyone who tells you otherwise is ignoring a century-long pattern of taking breaks between winning. This time, our break was a bunch of winning seasons that the world considered failures. 35-17. MUCH LOSSES. SO FAILURE.
We're almost through it.
Doesn't matter what happens this year. It's that we're going to have a lot of fun soon. I won't be convinced otherwise and neither will you.
I know how the story ends.
Happy fall returning.
Happy footballing.
Happy ups and downs.
In the end, we're going to be on top again.
Whenever.
I'm just excited to go for the ride. You guys can be my DD.
CLICK HERE TO JOIN ME ON FACEBOOK
FOLLOW ME ON TWITTER BECAUSE I TWEET PROFESSIONALLY