As you can see, this year I am bucking my normal format and spending more time live tweeting during games, the response has been insane.  Those of you that are tweeting with me, it's been a blast.
For those asking why the new format?  Mainly, I feel like I've said as much as I want to say about Tempe, Arizona and Seattle after all the years covering the game.
Now, I am more interested in what is going on with the team, where is the program going and any games that are coming up where we have something to say.
Truthfully, the strangest part of this season is figuring out what goal we're looking to achieve.  We're the Kings of the Sanction Era officially.  The NCAA is bracing for the O'Bannon floodgate to open and has decided that all penalties will be wristslaps.  The NFL just quietly handed out 3/4 of a BILLION dollars to about 4500 former players and future law suits so they wouldn't put the concussion issue on display any more.  EA is not doing NCAA Football anymore.  Well, they are.  But they won't use the NCAA name.  And the SEC is out too.
Why?  Well, because they are guilty.  Anything they put their name on is just creating more people that are going to sue.  I kind of have a hard time celebrating the game in general.  I am still happy to see USC play.
Fact is, I think we fought the battle and we've launched the final missile.  We're just waiting for it to explode.
We're the martyr.  Congrats, America.  With two free hands, USC is the best boxer in the land.  With one free hand, we're still managed to have a winning record.  Every other school has pretty much, at worse, gotten a couple fingers taped together.
I've had a hard time with the media story about Texas and USC falling so far.  Texas aside, because, well, let's not talk about barbecue land because they haven't been sanctioned.
They listed our post 2006 falling off.  A falling off that includes 3 Rose Bowl wins…  Let me stop you there.  Every school in the Pac 12 except maybe Oregon would have killed to have 3 Rose Bowl wins since 2006.
Then they go into post 2009, but no mention of the most unjust, crippling sanctions of all time.  And I know it's all about fuck Kiffin right now, but even during these sanctioned seasons, we still won the Pac 12 South once, beat Oregon that year and probably were going to a 4th post 2006 Rose Bowl.  WSU would chop down their apple trees for that resume.  Oregon State would skin all their beavers for that resume.  Arizona State would give up all the breast implants in Tempe for that.
I'm sorry, America, but USC won the National Title for not going down after getting shot in the stomach with a howitzer.  There's been no losing seasons.  Just disappointment at sanctions, at not being excellent every time.
I've taken a step back and I'm saying that even though Kiffin is probably not the guy to take us forward, he deserves a lot of love for taking a job none of our more illustrious NFL alumni would take because of sanctions (Fisher, Del Rio) and he's kept us from falling that far, gave us some great years with Matt Barkley and Robert Woods and Marqise Lee, and basically taught the world how to dress in all white after Labor Day.
Sorry if the medicine tastes bad, but when Kiffin leaves, and likely soon, you should tip your hat.  Our team dropped off for OUR standard, not college football in general's.  You've seen all the sanctions and no one, not anyone, has had anything near us despite the fact it's hard to discern how Oregon's "crime" was less severe than ours.  They'd agree, the rational ones that I live amongst in Oregon.  Once they realize that I wasn't rooting for their sanctions, they realize that it's all absurd.  All of it.
All that said, Kiffin is on the thinnest of ice with the Bearfighter.  It comes down to one thing.  It comes down to not picking a quarterback.  Kessler will probably be fine now that he's the quarterback.  You need the growing pains.  Leinart looked like garbage in his first game, we were just so damn good we beat Auburn on the road.  His numbers were fine, but it's easy to forget when he grew into a legend that he wasn't 4th and 9 at Notre Dame from day one.
Not picking a quarterback is losing control of your offense.  I don't want Jack Del Rio.  I don't want to pretend Chris Peterson is coming.  Fuck all that noise.  The Bearfighter endorses Clancy Pendergast and his defense which will win us some big games.  This is the steely glance of you're not ever getting in my fucking endzone.
It worked with Pete.  Defense first and then bring in some offensive coordinator who can manage to draw up valuable plays that lead to touchdowns with superior talent.  We won a lot of Rose Bowls under a lot of OCs. The reason we scored so much back then was we ALWAYS HAD THE BALL.
So chill out Arrogant Nation.  Let's win as much as we can and stay behind the team.  It's fun to commiserate on Twitter when our offensive game plan is bubble screening like this girl: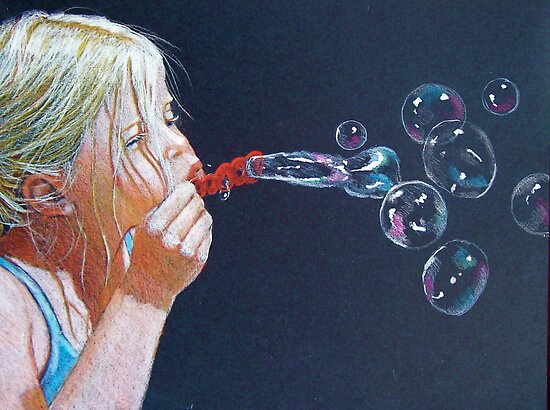 That said, it's more fun to enjoy the ride because we're going to win more Rose Bowls.  That's a fact.  It's history.  It's future and not one team on earth would question it and if they did, they wouldn't bet pink slips on it.  And they shouldn't.  We haven't fallen, we've slipped and landed on a hot girl and now we're going to grab drinks.
Who is Utah State?  I DON'T KNOW AND I DON'T CARE.  I just want to see how our defense plays against their offense and I want Clancy to prove he's as good as I know he is.  You can't sanction the endzone, but we can sanction yours again.
I'll see you on twitter RIGHT HERE tomorrow and we'll get down.  Embrace the new format.  Embrace our new defensive set up.  Embrace Kessler and enjoy the fucking ride Trojans.  Don't trip out.  That's what they'd want you to do, whoever they are.  I don't know, I don't pay attention.
Our greatest strength is always that rooting for an 0-12 USC team is better than rooting for anyone else ever under any circumstances.  I feel like a winner every time I hear the fight song and that goes with me to work everyday.
FOR MY ON CAMPUS READERS:  My best friends, the dudes that were in my band when I was at USC are blowing up right now and they are playing at Tommy's Place on Tuesday.  See them now before they are charging you 80 dollars to see them open for Mumford.    Here's a video:
Here's the details:
Relevant Details:
Date: Tuesday, 9/24
At: Tommy's Place
Cost: FREE
Time: Show starts at 8pm – we're on around 10pm.
Other Stuff: ALL AGES, OPEN TO PUBLIC
Address for student who are too drunk to remember where Traddy's is: USC Ronald Tutor Campus Center, 3607 Trousdale Pkwy, TCC 330, Los Angeles, CA, 90089-3102
Just go to the thing, I may delay my return travel to Portland to come that's how much I enjoy it.  So go, tweet/instagram me that you did.  I'll post it here next time I decide to tear the system an new one and celebrate Clancy.
CLICK HERE TO JOIN ME ON FACEBOOK
FOLLOW ME ON TWITTER BECAUSE I TWEET PROFESSIONALLY
I'M ON INSTAGRAM @LOSTANGELESBLOG – FOLLOW ME NOW